CfPA Webinar – 2021 Reg A+ Forecast and Discussion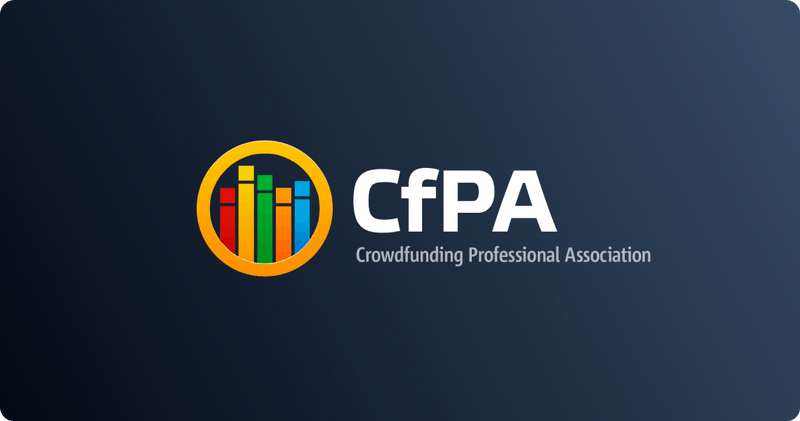 Map Unavailable
Date/Time
Date(s) - 11/18/2020
12:30 pm - 1:30 pm
Categories
RSVP now to secure your spot in our upcoming CfPA webinar, scheduled for Wednesday, November 18th, 9:30am Pacific (12:30pm Eastern). Registration is free, simply provide your email.
Register Here:
https://www.issuance.com/webinar-cfpa
Event Overview – Reg A+ 2021 Forecast
Online capital raising has flourished in 2020. With companies successfully raising $10 to $25 million through their own websites in a matter of months, Regulation A+ has come roaring back with a vengeance. The question now is whether the growth is sustainable, and more maybe more importantly, if investors can earn strong returns in current and future Regulation A+ offerings.
Past Reg A+ IPOs to NASDAQ, NYSE, and OTC Markets Group are trading well below their IPO price. What will change in 2021 to bring better deals (and better pricing) to market? What innovations does the industry have in store?
Join the CfPA on our November 18th webinar as we look forward to 2021 and explore the future of the Regulation A+ securities exemption. With an industry overview by Darren Marble, CEO of Issuance and Co-CEO of Crush Capital, our expert panel will discuss the following:
1) Why was 2020 a breakout year for Reg A+?
2) How are issuers successfully raising $25 million online, and what are the risks?
3) What were the challenges with past Reg A+ IPOs, and how do we fix them?
4) What innovations are needed to give investors a better chance to earn an ROI?
5) What will the "Going Public" series offer to issuers and investors?
‍
Panelists
Darren Marble has extensive experience marketing and facilitating Regulation A+ offerings. In 2018, he co-founded Issuance, which is a leading provider of SaaS solutions for Regulation A+ issuers. He is also the Co-founder and Co-CEO of Crush Capital, creator and owner of the "Going Public" series.
Sara Hanks is the co-founder and CEO of CrowdCheck, and is an attorney with over 30 years of experience in the corporate and securities field. Sara brings a wealth of legal expertise in securities law and start-ups to the emerging marketplace for crowdfunding and online capital formation.
David Feldman is an attorney and advisor who actually coined the term Regulation A+ at an SEC conference, literally wrote the book on Regulation A+, and has been a leading and widely recognized lawyer and advisor to cannabis companies on matters of regulation, finance and strategy since 2013.
Aaron Gurewitz is a Managing Director and Head of ROTH Capital Partners Equity Capital Markets Department. Prior to rejoining ROTH Capital Partners, Mr. Gurewitz was a Senior Vice President in the Investment Banking Group at Friedman Billings Ramsey.
The Crowdfunding Professional Association (CfPA) is a 501 (c)(6) nonprofit trade group that was established shortly after the signing of the Jumpstart Our Business Startup Act ("JOBS Act") on April 5, 2012. The CfPA is dedicated to equitably representing the Crowdfunding industry and supporting the Securities and Exchange Commission (SEC) and Financial Industry Regulatory Authority (FINRA) while providing the industry with education, professional networking opportunities and the tools necessary to cultivate a balanced and healthy ecosystem that will accelerate capital formation and ensure investor protection. Learn more about the CfPA here.
RSVP Here: