WeFunder Review and Platform Walkthrough (VIDEO)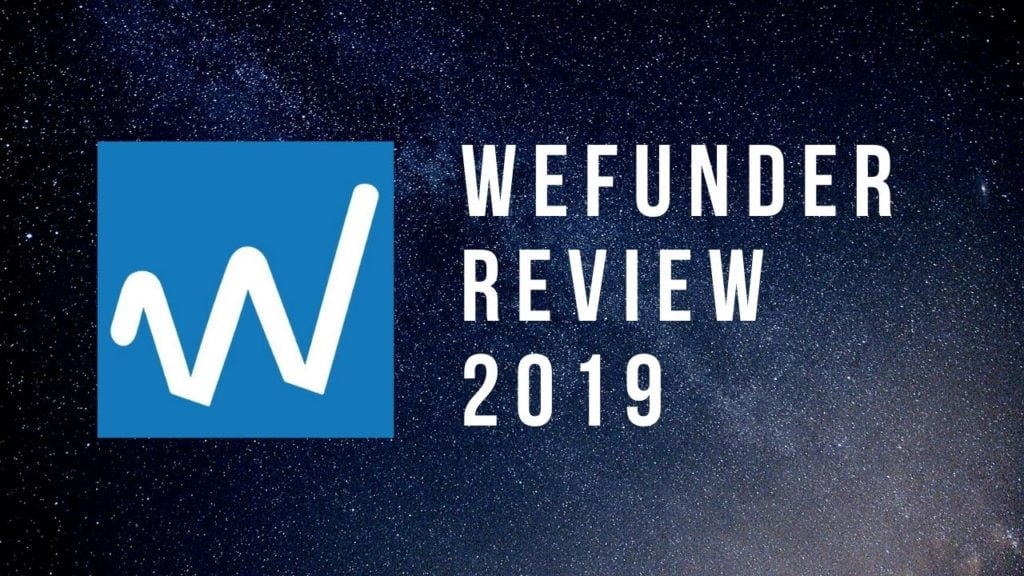 For our first equity crowdfunding site comparison and review, we will be looking at the #1 funding portal in terms of capital raised. WeFunder has been around since 2011, and has evolved to become a leading Regulation Crowdfunding (Reg CF) funding portal for non-accredited investors, while still having strong support from accredited investors, too.
As we head into 2020, WeFunder is one of the top crowdfunding sites for capital raised and deal flow.
WeFunder – Crowdfunding Site Review and Overview
WeFunder – Website Demo and Walkthrough
WeFunder – Equity Crowdfunding Site Highlights
#1 Reg CF funding portal by

Capital Raised (2019 and since 2016)

#2 Reg CF funding portal by

Form C filings (2019 and since 2016)

Founded in 2011, one of the longest operating histories among portals dating back to 2011

High quantity of YC alumni

No additional due diligence / deal curation
WeFunder Review – 2019 Pros and Cons
Pros

Deal flow

: largest investor base and the most capital raised attracts more startups

Transparency

: the only results page among all funding portals

Don't sell out as fast

: Reg D platform allows side-by-side raises, so popular Reg CF campaigns don't sell out as fast

Early-bird bonuses

: most campaigns have some level of bonus for investing early

Cons

Navigation and menus can take a little time to get familiar with

Neutral

No extra due diligence or deal curation

Unique
WeFunder Overview – 2019 Statistics
Here is an overview of the key platform statistics for WeFunder, as of December 2019.
| | |
| --- | --- |
| Number of Investors | 316,000+ |
| Deal Flow (Number of Deals – 2019) | 103 |
| Deal Flow (Capital Raised in 2019) | $27.4 million |
| Due Diligence / Deal Curation | No |
| Investor Fees | 3.5%, $8 min, $75 max |
| Issuer Fees | Up to 7.5% of amount raised (price-match) |
| Unique Incentives | Early-Bird Discounts |
| Secondary Market? | No |
| Invest with Credit Card? | Yes |
Personal Opinion on WeFunder
Personally, WeFunder is one of the four websites that I currently invest on (WeFunder, StartEngine, Republic, and Netcapital). It is roughly tied for me in terms of being one of the two funding portals that I have made the most investments on.
I like WeFunder and would recommend it as one of the places to start for new investors for several reasons.
First, being the largest equity crowdfunding site has its advantages. Startups will naturally follow the money, so it is possible that more, higher-quality startups are raising on WeFunder because they know that investors have committed more money on WeFunder than anywhere else.
Second, WeFunder is mission-driven. Their team is dedicated to the democratization of capital (as are most of the portals).
Lastly, I feel that WeFunder's transparency (in terms of investment results) and experience (around since 2011) show that they really care and they know what they are doing.
Get your free crowdfunding site comparison
Whether you are a founder or an investor, head over to our funding portals page to download your free crowdfunding website comparison guide.
There are over 50 different websites today that allow startups to raise capital from non-accredited investors under Regulation Crowdfunding.
Deciding where to invest or raise capital can quickly become tedious and time-consuming.
That's why we did all the heavy lifting for you by comparing platform fees, deal flow, capital raised, bonuses, number of investors, or more. We assembled all the information for the top eight Reg CF portals of 2019 and put it in our download at the link above to help you decide where to invest (or raise capital).