Crowdfunding Intermediaries – Funding Portals vs. Broker-Dealers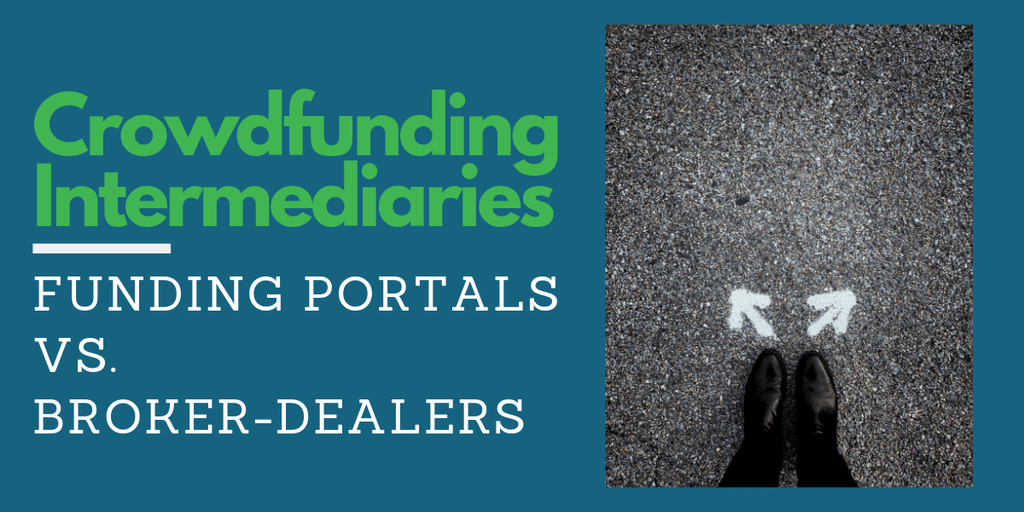 Investors in equity crowdfunding (i.e. Reg CF and Reg A+) have over 80 different websites as of 2023 that they can use to invest in startups (and 24 now defunct platforms). These websites – called crowdfunding intermediaries – are the regulated entities that allow the sale of early-stage financial securities to both accredited and non-accredited investors.
The two types of crowdfunding intermediaries are:
Funding portals

Broker-dealers 
It is essential for investors to understand the differences between these two regulated entities, because that can impact the types and quality of deals that a platform offers to investors.
Today, we break down the differences between the two types of intermediaries and discuss how investors can choose which type(s) they should invest through.
Here is a brief overview of the differences between the top four funding portals as of August 2019: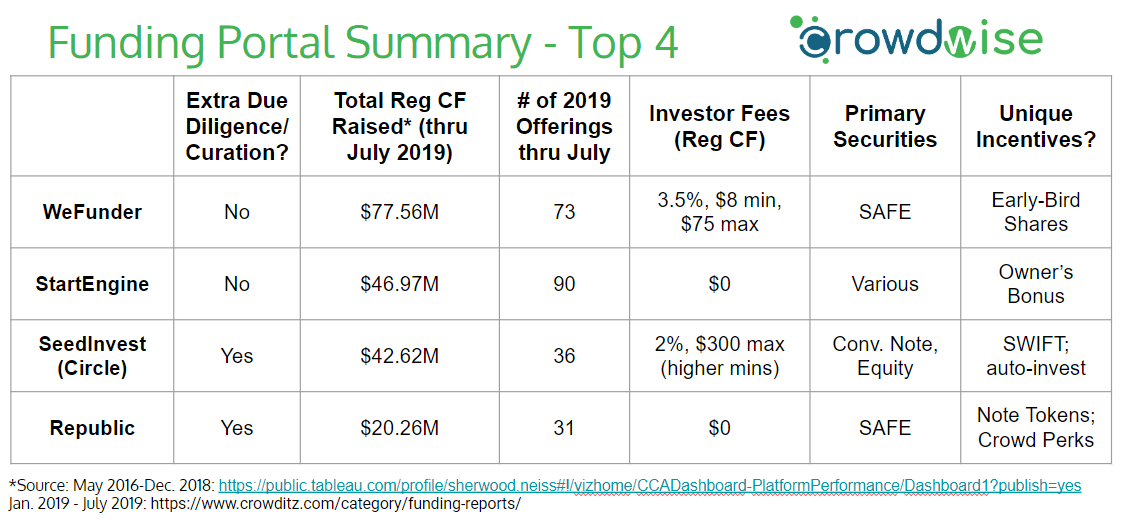 For the complete comparison chart of the top funding portals, including many additional characteristics (such as broker-dealer status, minimum investment amounts, secondary markets, and more), click the link below:
Get Your Free Funding Portal Comparison Chart
What are Regulation Crowdfunding (Reg CF) Intermediaries?
A business that wishes to do a Reg CF offering is prohibited from going directly to investors, even if those potential investors are accredited investors. They must conduct the offering through a regulated entity.
The regulated entity that acts as a middle-man between a startup looking to raise capital and investors who are looking to invest is called the crowdfunding intermediary.
There are two types of intermediaries that can legally offer Reg CF financial securities. They are:
Funding Portals

Broker-dealers
A funding portal is a new type of crowdfunding intermediary created by Title III of the JOBS Act. Funding portals are one type of website where investors can go to browse online for investment opportunities in startups.
Broker-dealers, on the other hand, are not new; they have been around for decades and are the second type of intermediary permitted to offer Regulation Crowdfunding securities to investors.
So what is the difference between Funding Portals and Broker-Dealers? 
Funding Portals vs. Broker-Dealers – Reg CF Intermediaries
Regardless of whether a website is a funding portal or a broker-dealer, they must be registered with the SEC and a member of FINRA.
In addition, regardless of which type they are, all Reg CF intermediaries must:
Conduct background checks on officers, directors, and 20% equity holders

Conduct "bad actor" checks on issuers and participants (e.g. promoters)

Be subject to anti-fraud and anti-manipulation provisions
However, funding portals cannot:
Offer investment advice or recommendations.

Solicit purchases, sales, or offers to buy securities offered or displayed on its website.

Compensate employees, agents, or others for solicitation or for the sale of securities displayed or referenced on its website. 

Hold, manage, possess, or otherwise handle any investor funds or securities.
In contrast to a funding portal, a registered broker-dealer may do all of these things.
This is because broker-dealers are subject to stricter standards, such as Know Your Customer (KYC), Anti-Money Laundering (AML), additional due diligence standards, and other requirements.
When selecting which platform(s) to invest on, an investor should ask themselves two questions about the level of due diligence that the platform performs: 
Is this platform a registered broker-dealer?

If yes, this implies a stricter level of due diligence compared to the legal requirements for a funding portal.

If this is not a broker-dealer platform, do they self-impose stricter due diligence and deal curation requirements than are legally required for funding portals?

Republic's funding portal (OpenDeal Portal LLC) is an example of a funding portal that does extra due diligence (note that as of 2023, Republic does also do some deals through OpenDeal Broker LLC, their broker-dealer arm).
How to find out whether a given website is a funding portal or broker-dealer
The best way to find out whether a given crowdfunding website is a registered funding portal or a broker-dealer is usually by reading the disclaimers in their website footer or on the "About Us" page. 
Many of the platforms – such as StartEngine – may have separate legal entities. For example, one entity that operates as a funding portal for the Reg CF offerings, and one that operates as a broker-dealer for certain Reg A+, Reg D, or other offerings (and sometimes a third entity that is the owner of all these other subsidiaries). 
To confirm whether a website is a funding portal or broker-dealer, the best way is to look on the FINRA website.
Broker-Dealer list

Funding Portal list
Do broker-dealer websites have better offerings due to stricter due diligence and other requirements?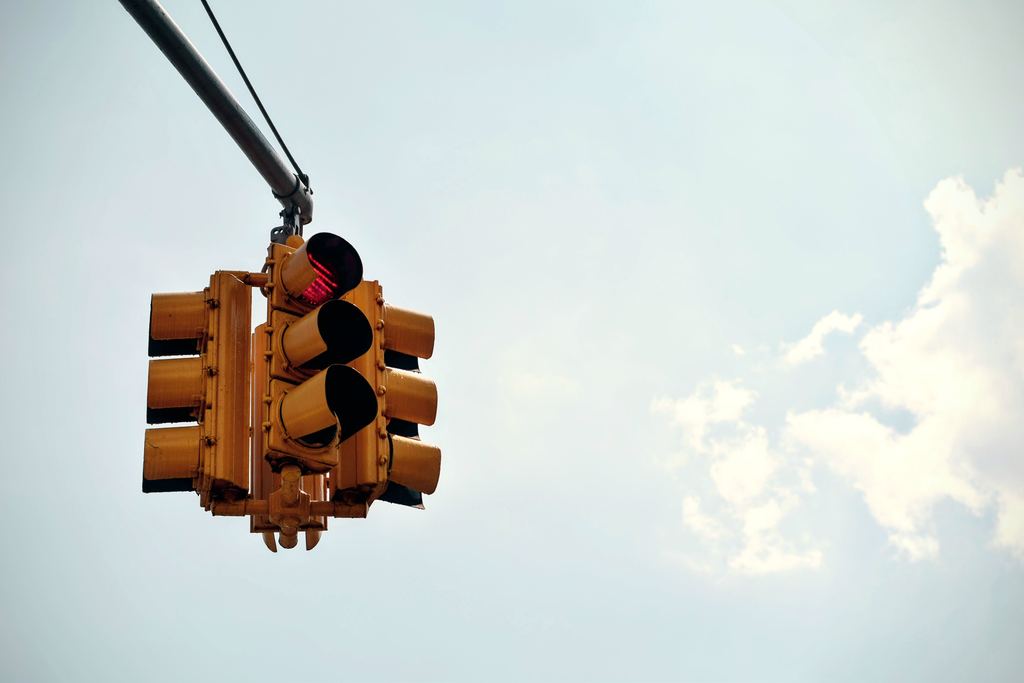 Due to the much stricter screening requirements for broker-dealers, novice investors may incorrectly assume that broker-dealers will always have higher-quality offerings compared to their funding portal counterparts.
While it may be accurate to say that there will potentially be fewer lower-quality offerings on broker-dealer platforms, this does not mean that there could be as many (or even more) higher quality offerings on funding portals. It may just mean investors will have to be more thorough in their due diligence to separate good potential investments from bad ones.
Let's look at two examples that demonstrate why it isn't always the case that broker-dealers will have superior offerings to funding portals.
Funding portals can still self-impose their own requirements on due diligence. They just aren't required to by law.

An example of this is Republic, who take pride in their additional screening and deal curation, such as their

requirement for a business to have a positive social impact.

 

Theoretically, some funding portals could self-impose even

more strict

requirements than those that are required for broker-dealers.

Funding portals will have a wider variety of offerings, including more non-traditional startup offerings. This leaves the decision of whether a certain business is a good financial investment up to the individual and not up to the platform.

Websites such as WeFunder and StartEngine (which is

a broker-dealer

) don't do deal curation like other sites, such as Seedinvest (acquired by StartEngine in 2022) and Republic. This means that they do all the anti-fraud and compliance checks on a business, but

don't assess whether the offering is a good investment opportunity

.

Thus, investors on websites that don't do deal curation will have to sort through more of the "noise" and determine which opportunities may make good investments. But this means that there could also be more diamonds hidden in the rough and that other investors may overlook.

This also removes the selection bias of the platform – which may or may not result in improved investment returns – and leaves those investment decisions up to the investors.
How should investors choose which funding portal to invest on?
There are several criteria that investors can use when selecting which funding portal to invest through.
I personally invest across four equity crowdfunding portals based on my own preferences. As of August 2019, those are WeFunder, StartEngine, Republic, and Netcapital. However, each investor will have different preferences and requirements, and those preferences can change over time. 
I use a 10-point checklist to assess whether a given funding portal aligns with my investment interests. The areas of a Reg CF funding portal that I recommend considering before investing are:
Deal flow (quantity and quality of potential investment offerings)

Investor fees

Due diligence standards and/or deal curation

Types of securities offered (e.g. debt vs. equity vs. SAFE vs. tokens)

Minimum investment amounts

Secondary market availability (for selling shares after campaigns close)

Types of niche offerings (e.g. cannabis, green energy, real estate, etc.)

Other investor perks (e.g. early-bird discounts, bonus shares, rewards thresholds, etc.)

Investment outcomes and returns*

Platform user interface, ease-of-use, and overall experience
*Due to historical angel investment exit timelines being around 5-8 years on average, we are still several years away from being able to compare the relative performance of the various funding portals.
Ultimately, for-profit investors will be looking at the investment results of the various platforms to help select where to invest. 
Sometimes, you will be drawn to a particular funding portal because of a specific business that is raising capital on that platform. That is perfectly fine; just be aware of some of the key differences (Investor fees? Do they do due diligence? Deal terms?) before investing.
Summary of Intermediaries for Investors
We have discussed some of the key differences between funding portals and broker-dealers for investors to be aware of.
For example, if you aren't willing to sort through many investments and weed out potential bad investments, then a website that does deal curation for you – such as Republic or Seedinvest – may be a better option.
On the other hand, if you prefer to cast a wider net for potential investments and don't mind doing your own assessment and due diligence, then websites such as WeFunder and StartEngine may better align with your interests. 
Since I am a for-profit investor, I think it is important to have good deal flow (see a good number of quality offerings), which is why I invest on the two largest platforms (WeFunder and StartEngine), as well as Republic and Netcapital, which are all in the top eight.
That being said, if I was interested in a particular industry – such as cannabis, green energy, water solutions, real estate, or something else – then I would probably want to expand my accounts to some of the smaller funding portals that specialize in these niche offerings.
2019 Reg CF Funding Portal Comparison Chart
To save you some time and help in comparing the different intermediary options, we compiled many of the key differences of the top eight crowdfunding portals (ranked by number of offerings and total dollar of investments raised). You can get this in our free 2019 funding portal comparison chart, available here:
Get your Free 2019 Reg CF Funding Portal Comparison Chart here
We break down key differences in the top eight funding portals, such as due diligence and deal curation standards, minimum investment amounts, fees, and much more.
CrowdWise Academy Lesson 2-2-3 – Crowdfunding Intermediaries (Funding Portals and Broker-Dealers)
For a more detailed overview of the two types of crowdfunding intermediaries and some of the key concepts for crowdfunding investors, check out our free CrowdWise Academy video lesson 2-2-3 – Where to Invest: Crowdfunding Intermediaries (Funding Portals and Broker-Dealers).
This is part of our Level 2 Intermediate investor course series. The content is absolutely free – it just requires that you create a free account.