Republic Review and Platform Walkthrough (VIDEO)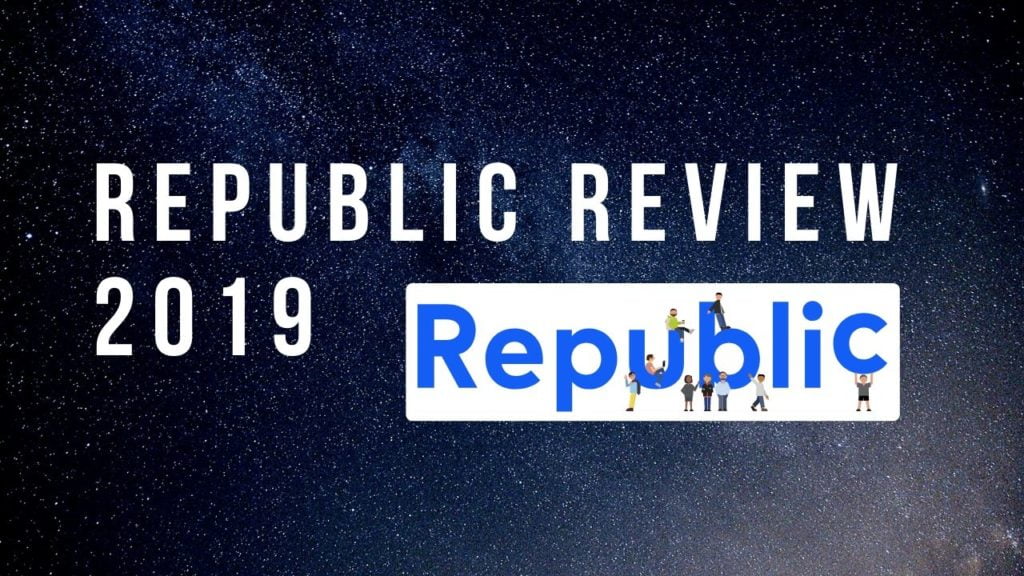 Today we will be looking at the #3 crowdfunding portal in terms of capital raised in 2019 and one of (if not the) fastest growing crowdfunding sites. Republic was founded in 2016 and has been among the top funding portals, but has really been gaining momentum lately, especially in 2019 when they overtook Seedinvest for the third spot in terms of capital raised.
As we head into 2020, Republic continues to gain in popularity and innovate in the crowdfunding space, with media offerings (Meet the Drapers and Venture Unplugged), as well as other innovations such as their Note token.
Let's now take a look at how Republic differs and stacks up against other crowdfunding platforms.
Republic – Crowdfunding Site Review and Overview
Republic.co – Website Demo and Walkthrough
Republic.co – Equity Crowdfunding Site Highlights
Republic Review – 2019 Pros and Cons
Pros

Capital raised: quickly gaining momentum and growing in successful capital raised and popularity
Average deal size: higher average deal size than StartEngine and Seedinvest; more on par with WeFunder
Strong and Active Community: the Note token, investor groups, TV show and podcast, and more
No investor fees
Token offerings

Cons

Higher fees than WeFunder for startups

Extra due diligence requirements for startups to get approved may disqualify certain businesses who could still be listed on WeFunder or StartEngine (potentially a pro for investors; can be a con for non-traditional startups, such as smaller main street businesses who might not meet their criteria)

Neutral

There IS extra due diligence or deal curation – investors may not have to worry as much about whether an offering is a

 good potential investment

Unique
Republic Overview – 2019 Statistics
Here is an overview of the key platform statistics for Republic, as of December 2019.
Number of Investors

250,000+ (400,000 community members)

Deal Flow (Number of Deals – 2019)

40 (Ranked #4)

Deal Flow (Capital Raised in 2019)

$15.8 million (Ranked #3)

Due Diligence / Deal Curation

Yes

Investor Fees

None

Issuer Fees

6% of amount raised, 2% of securities sold

Form C ($1500), Escrow (~$1500)

Credit Card Fees (3.5%)

Unique Incentives

The Note Token

Secondary Market?

No

Invest with Credit Card?

Yes (free for investors)
What is the Note token on Republic?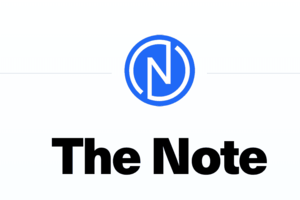 One of the most innovative and interesting things that Republic has done was their introduction of the Note token in early 2019.
Today, the Note is a gamification for Republic investors to acquire Notes for completing various "Bounties".
As you acquire more Notes, you unlock new rewards levels, which come with different perks:
Grey Level (0 Notes)
Blue Level (3 Notes)

Reserved tickets to events and conferences

Orange Level (20 Notes)

Priority waitlist after a startup sells out

Purple Level (50 Notes)

First look – get access to deals before they go live for others
High waitlist priority for sold-out deals

Green Level (200 Notes)

$20 bonus investment voucher
Higher waitlist priority

Black Level (1,000 Notes)

Swag pack
Information rights
Highest waitlist priority
Republic advisory
Claim your bonus Note token here.
How to Earn Note Tokens
Note tokens are earned by completing "Bounties."
There are many different types of Bounties with different Note rewards, such as making investments, visiting startup pages, commenting, following startups, and even referring startups to Republic (worth a massive 1,500 Note bonus).
The Future of the Note Token – a Passive Index Fund of Startups?
While the Note token is a fun and interesting concept today, I believe that the future of the Note token is even more intriguing and exciting.
Today, the Note token is not considered a financial security nor is it traded or tied to economic value. However, Republic has publicly disclosed that they are working to tie the note to the future success of Republic's startups. This means that, if they are successful in achieving their vision for the Note, each Note may represent a share of future financial gains of Republic portfolio companies whenever they have a successful exit.
There is no way to tell today how much of the gains each Note token will entitle holders to. But the fact that they are trying to create "shares" that would act as a passive index fund for Republic's startups is truly exciting and interesting.
This is the type of innovation that makes me very bullish about Republic and excited to see what they do later in 2020 and beyond.
Personal Opinion on Republic
Republic is one of the websites that I primarily invest on (WeFunder, StartEngine, Republic, and Netcapital – and one investment on Microventures).
Due to my investment style and the types of deals I'm typically interested in, I tend to invest more on Republic and WeFunder than on any other funding portal.
For any investor who wants access to some of the best technology deals, the Republic platform is a must to add higher quality startups to your deal flow.
And for any startups who are able to meet the additional due diligence standards of Republic, it's definitely worth checking out as they continue to rise in popularity with both investors and founders.
Get your free crowdfunding site comparison
Whether you are a founder or an investor, head over to our funding portals page to download your free crowdfunding website comparison guide.
There are over 50 different websites today that allow startups to raise capital from non-accredited investors under Regulation Crowdfunding.
Deciding where to invest or raise capital can quickly become tedious and time-consuming.
That's why we did all the heavy lifting for you by comparing platform fees, deal flow, capital raised, bonuses, number of investors, or more. We assembled all the information for the top eight Reg CF portals of 2019 and put it in our download at the link above to help you decide where to invest (or raise capital).