2020 US Equity Crowdfunding Stats – Year in Review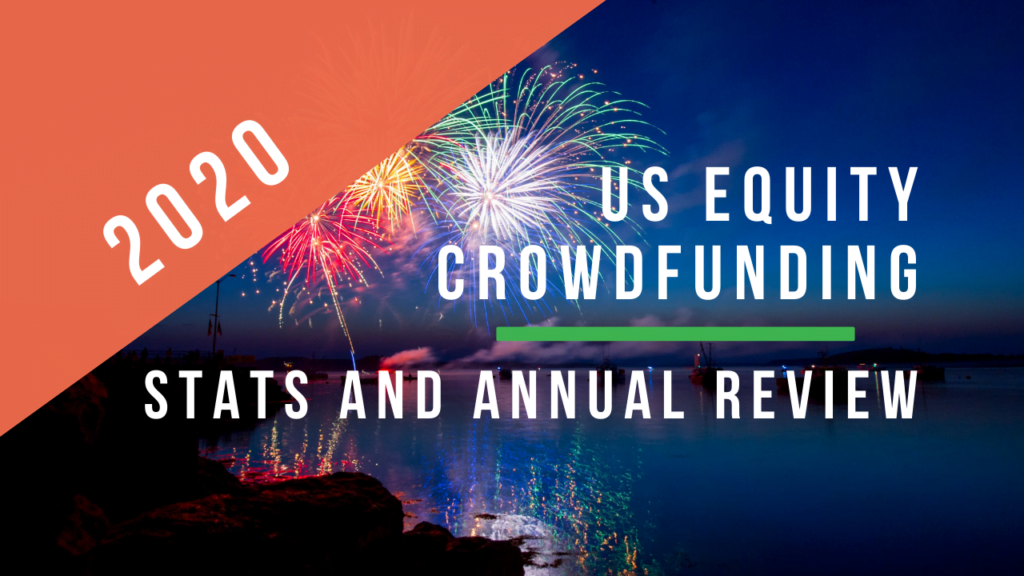 2023 UPDATE: the top platforms of 2022 and equity crowdfunding stats are in! Read more here.
2020 will be a year to remember, whether we liked it or not. While the coronavirus wreaked havoc across a large part of the economy and led to unemployment levels not seen since the Great Depression, certain industries thrived. Equity crowdfunding and the online capital markets were among those industries that saw explosive growth in 2020.
At the peak of the negative economic outlook due to COVID-19 in March 2020, many Venture Capital (VC) firms and other investors were hitting pause on new investments and doubling down on their existing portfolio companies. No one knew (or still knows) how long the negative impacts could last due to the economic slowdown.
As such, entrepreneurs and founders who didn't already have solid investor backing for additional funding had to turn to alternative sources of early-stage capital to keep their businesses running. Equity crowdfunding was one of the benefactors of all these founders looking for new ways to raise capital.
Many people believe that the pandemic has accelerated numerous trends 5-10 years into the future that were already moving along. Zoom and remote work are probably top of mind for most people in terms of 2020 trends that accelerated during lockdown. I believe that equity crowdfunding is another one of those trends. It has slowly been gaining adoption since Title III of the JOBS Act went live in the United States in 2016, but the pandemic gave it an extra boost this past year.
If the pandemic wasn't enough fuel for the fire by itself, the SEC also announced final rules in Q4 2020 that will increase the Reg CF campaign limit from $1.07 million to $5 million, among other major changes that are expected to further accelerate adoption of equity crowdfunding by both investors and issuers.
Let's look at some of the major milestones from the equity crowdfunding industry in 2020 and what we might expect if we look ahead to 2021 and beyond.
2020 US Equity Crowdfunding Statistics – Annual Recap
While the crypto market has been on fire and stealing much of the limelight during Q4 2020, Regulation Crowdfunding (Reg CF) in the United States silently closed out the year smashing prior records for annual, quarterly, and monthly amounts raised.
$214.9M raised in 2020 (105% growth from 2019) from 1035 new companies (91% growth from 2019)
Reg CF surpassed $514M total raised since 2016

$194M raised in 2016-2018 (source: CCA 2018 report), $104.7M raised in 2019 (source: KingsCrowd), $214.9M raised in 2020 (source: KingsCrowd) – see chart below

~$275,000 average raised for 2020 successful companies

Note: does not include failed campaigns. 256 campaigns were not funded or removed in 2020, with over a third of those being on MainVest

2020 saw over 358,000 investors in Reg CF, a 75% increase from 2019 according to a CCA press release
48 Reg CF companies that launched in 2020 raised the maximum $1.07M (assumes the maximum was met if they raised at least $1M)
Note: the 2020 and 2019 totals above are from the KingsCrowd dataset, which are primarily Reg CF with a small amount of Reg D (side-by-side) also included. Annual amounts included monthly amounts raised for campaigns that later failed to meet the minimum and had to return funds to investors. 2016-2018 Reg CF data from Crowdfund Capital Advisors (CCA) dataset.
Detailed raise data from KingsCrowd (i.e., company, security type, amount raised, valuation, etc.) is also available here for all Reg CF / Reg A+ companies since 2018. If you are new to KingsCrowd, sign up for a free 30 day trial of KingsCrowd ratings and analytics using the coupon code "CROWDWISE" at checkout on Edge or Edge Pro plans (new accounts only).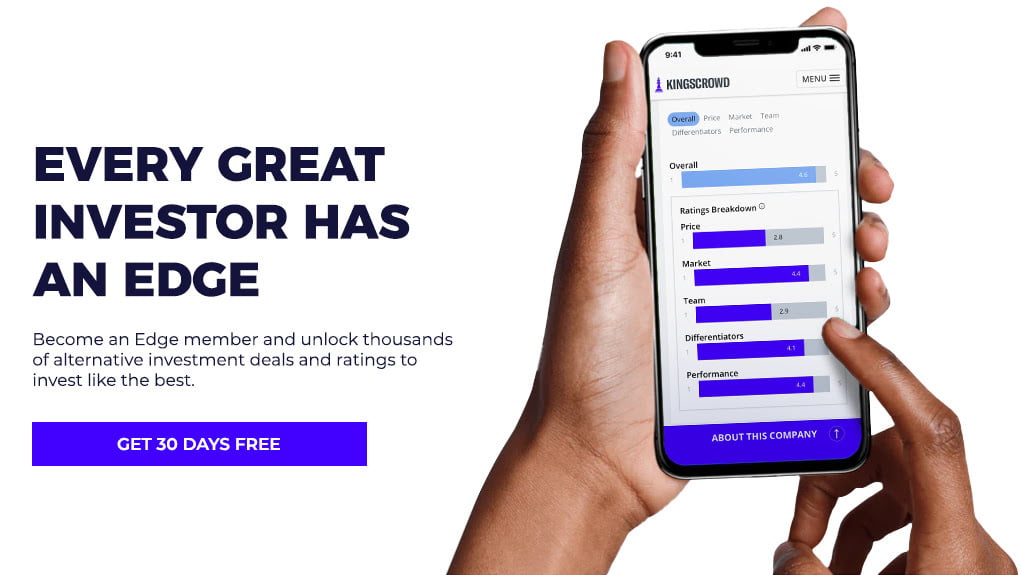 Top 10 Equity Crowdfunding Sites 2020
As shown in our updated and more detailed article for the Top 10 equity crowdfunding sites of 2020 (which covers fees, number of investors, average check size, and more), the ranking of the top 10 equity crowdfunding platforms by capital raised in 2020 is: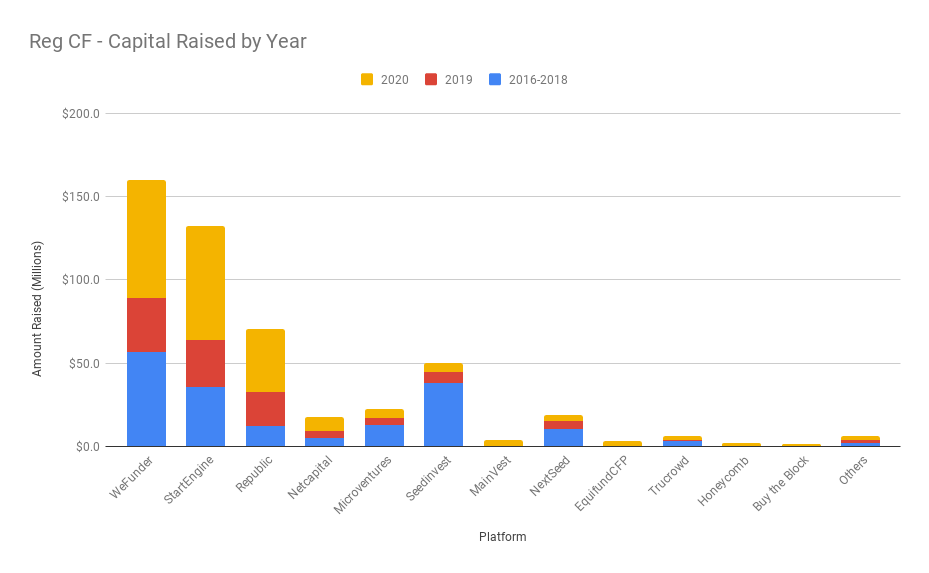 Source: 2019-2020 data from KingsCrowd. 2016-2018 data from Crowdfund Capital Advisors.
2020 Notable News and Milestones for US Equity Crowdfunding
The US Securities and Exchange Commission (SEC) adopted amendments to the accredited investor definition, which allow certain professionals, certification holders, and others to qualify without having to meet the income and net worth requirements.
The SEC adopted final rules to update the exempt offering framework in the US, which will increase the Reg CF limit from $1.07M to $5M, increase investor limits, allow Testing the Waters, allow a new Special Purpose Vehicle (SPV) for crowdfunding offerings, and many other changes to Reg CF, Reg A, and Reg D.
StartEngine signed Kevin O'Leary (aka "Mr. Wonderful") as a Strategic Advisor and partner.
StartEngine Secondary launched in Q4 2020, allowing trading of StartEngine's own shares.
Republic sold out its $16 million offering of the Republic Note to both accredited and non-accredited investors.
Wefunder implemented its lead investor structure as their solution to the "messy cap table" issue and Securities Exchange Act Section 12(g) concerns. Investors pay 10% carry to lead investors and issuers get a single record holder on their cap table for all crowdfunding investors.
EquifundCFP, one of the new funding portals in 2020, made it into the Top 10 in terms of 2020 capital raised.
Republic acquired Fig (video games), Compound (real estate), and NextSeed (main street business) investment platforms.
Over 64 funding portals are registered with FINRA (and rumors are that 5-10 more are already in the pipeline).
Exits and Failures in 2020
Personally, I have finally had a number of my earlier investments provide positive exits or failures in 2020.
While the Reg CF industry is still young and we'd expect to see many more failures before any large successes, I'll be writing more about this and sharing some of the outcomes of my own portfolio companies in the coming weeks. I'll also be exploring other outcomes in the crowdfunding industry to see what investors (and founders) can learn from these successes and failures.
Create a free Crowdwise account to join our mailing list and hear about my exits (the good, bad, and ugly) later this year.
2021 Predictions and Forecast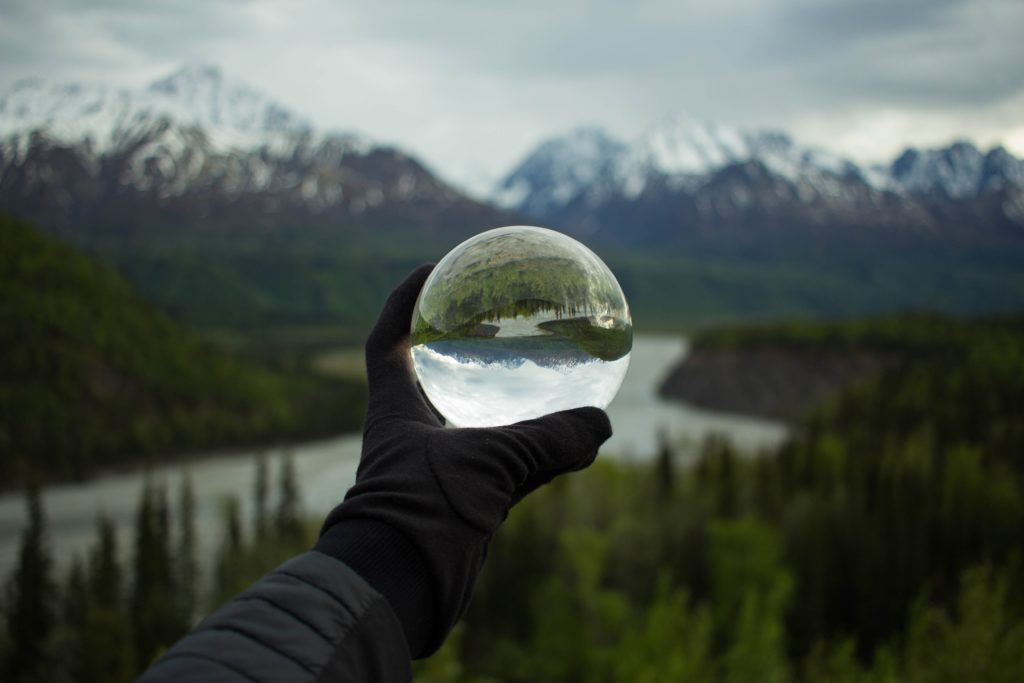 At the end of 2019, we predicted that:
Reg CF would surpass $500M in total capital raised by 2021 ($150-200M in 2020 alone)

CORRECT – equity crowdfunding (Reg CF) raised $214.9 million in 2020 (source: KingsCrowd.com), bringing the total amount raised by Reg CF since 2016 to over $514M.

Higher-quality deal flow due to updated SEC regulations

CORRECT – SEC announced adoption of final rules in Q4 2020, and the number of VC firms, notable investors and media personalities (e.g. Mr. Wonderful), institutional backers, and others who continue to get involved continue to grow.

New industry innovations, such as passive index funds and Secondary Markets

CORRECT – StartEngine Secondary launched, and the Republic Note raised $16 million to act as a way to give diversified exposure to the Republic portfolio companies.

Amending the accredited investor definition

CORRECT – the SEC adopted new accredited investor rules that allow certain investors to qualify as accredited not only by income and net worth requirements, but by profession and/or holding certain certifications.
Granted, none of these were earth-shattering prophecies, but still not too bad! Our predictions from 2019 came true.
So, what do we see in our crystal ball for 2021? We predict that:
Reg CF will surpass $300M in 2021 alone, totaling more than $800M since 2016. This number could potentially be much higher if the amount of interest in the online private capital markets continues to rise and more issuers use Reg A+ or the new $5 million limit under Reg CF.
More acquisition activity – as we saw this year with Republic, we will continue to see platforms expanding the types of alternative investments that they offer by partnering with and/or acquiring other investment businesses.
More industry consolidation in the top 10-15 platforms – while NextSeed's acquisition by Republic was one of the first acquisitions of a Top 10 funding portal by another Top 10 platform, I expect we may see more activity in the next few years as players continue to consolidate.
New niche platforms – in contrast to the prior point, I believe that we will also see a larger number of niche and industry-specific platforms arise in the coming years that will cater to investors who are seeking specific types of investments.
Announcement of new Reg CF funds – while the Republic Note in 2020 was the first step towards a type of passive investment vehicle for investors to get exposure to startups as an asset class, I believe we will see more companies come out in 2021 and beyond that offer new ways of getting broad and diversified exposure via a fund-type approach.

I think AngelList's new Rolling Funds are an example of all the room for innovation in funds that still exist in the private markets, and there are basically no options available today to invest in Reg CF companies through a fund.

Explosion of companies trying equity crowdfunding – especially with the regulatory updates that will now permit Testing the Waters (TTW) under Reg CF, I think we will see companies advertising crowdfunding offerings everywhere; especially since they may not have to go through a crowdfunding intermediary platform as they do today.

While this may sound like a good thing, I believe the industry "noise" will greatly increase due to this, which may add to confusion for new entrants who are looking to invest. It may also potentially make sourcing quality deals more of a challenge for investors who are seeking high ROI.

First successful (i.e. lucrative) Reg CF exit – this is purely speculative and I don't have a specific company in mind, but as we're now entering year five of Reg CF – and since the average time to exit for angel investments tends to be 5-8 years – I'm hopeful that 2021 will bring one (or more) of the Reg CF companies who launched in the early years to have a substantial exit that will be newsworthy and lucrative for investors.
Major integration(s) with blockchain technology – while equity crowdfunding and crypto have remained mostly in two separate FinTech camps thus far, I expect to see more blockchain technologies mature in 2021 to the point where some of the major crowdfunding platforms may make announcements about potential integration and other uses of blockchain. This is already happening with the Republic Note. It makes too much sense not to do, in terms of facilitating micro-transactions and record-keeping of hundreds of thousands of transactions, among some other interesting use-cases for blockchain. But getting the necessary regulatory approvals may be an obstacle that drags this prediction out beyond the end of 2021.
So, what will 2021 bring?
Only time will tell. However, given all the momentum in the equity crowdfunding industry in 2020, I think it's safe to say that 2021 will be another exciting year for both investors and issuers in the online capital markets.