StartEngine Review and Platform Walkthrough (VIDEO)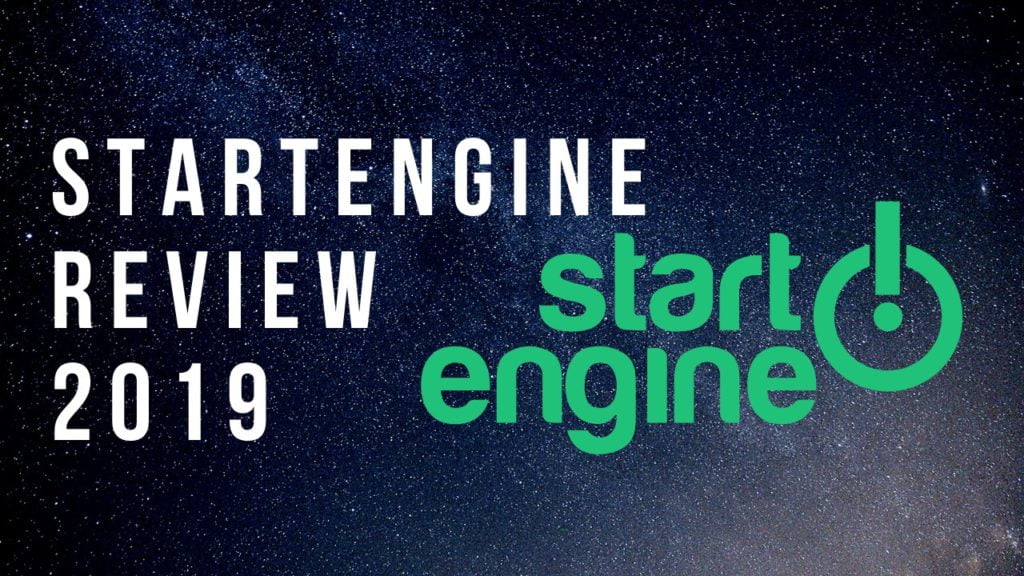 For our second equity crowdfunding site review, we will be looking at the #2 funding portal in terms of capital raised and the #1 ranked portal by number of deals. StartEngine was founded in 2014 and has continued to be near the top in terms of deal flow and capital raised ever since.
As we head into 2020, StartEngine is ranked #2 (behind WeFunder, which we reviewed in the prior post) in terms of capital raised. It is considered by both investors and founders to be one of the top crowdfunding sites.
StartEngine – Crowdfunding Site Review and Overview
StartEngine – Website Demo and Walkthrough
StartEngine – Equity Crowdfunding Site Highlights
#2 Reg CF funding portal by

Capital Raised (2019 and since 2016)

#1 Reg CF funding portal by

Form C filings (2019 and since 2016)

Founded in 2014

No additional due diligence / deal curation
Investors can receive 10% bonus shares in each investment as part of the StartEngine Owner's Bonus (see Owner's Bonus section below)
StartEngine Review – 2019 Pros and Cons
Pros

Deal flow

: most deals (Form C filings) of any platform

StartEngine Owner's Bonus:

investors in the StartEngine Reg A+ campaign receive 10% bonus shares on each investment (new: as of 2020, investors can also purchase this benefit for $275/year)

Registered Broker-Dealer: received BD license in mid-2019; actively working on developing secondary markets (StartEngine Secondary) to provide liquidity for their investors

Cons

Higher fees than WeFunder for startups (7-12%, 2% equity, +$10k service fee)

Neutral

No extra due diligence or deal curation

Unique

10% Owner's Bonus

StartEngine Investment Account, StartEngine Secondary (in development)
StartEngine Overview – 2019 Statistics
Here is an overview of the key platform statistics for StartEngine, as of December 2019.
| | |
| --- | --- |
| Number of Investors | 200,000+ |
| Deal Flow (Number of Deals – 2019) | 108 (Ranked #1) |
| Deal Flow (Capital Raised in 2019) | $20.5 million (Ranked #2) |
| Due Diligence / Deal Curation | No |
| Investor Fees | Historically no, but seeing more deals that are 2.5-3.5% fees |
| Issuer Fees | 7-12% of amount raised, 2% in equity, $10k in deferred revenue |
| Unique Incentives | 10% StartEngine Owner's Bonus |
| Secondary Market? | No (but working on one) |
| Invest with Credit Card? | Yes |
What is the 10% StartEngine Owner's Bonus?
One of the unique parts of StartEngine's platform is that investors can qualify to receive 10% bonus shares through the StartEngine Owner's Bonus program.
To be eligible, investors must invest a minimum of $1,000 in StartEngine's own Reg A+ campaign. As of October 2020, investors can also purchase the Owner's Bonus benefits for $275/year. To read more about whether this fee is worth it for investors, check out our review of the StartEngine Owner's Bonus program.
Why did I invest in StartEngine?
I invested because I do believe in the crowdfunding industry as a whole and in what StartEngine is doing. However, I invested for another reason, and that is because of the StartEngine Owner's Bonus.
I would argue that for any investor who plans to invest at least $10,000 per year on the StartEngine platform, it may be worth considering a $1,000 investment in StartEngine's Reg A+ campaign, regardless of whether or not you think it's a good investment. That's because it can more than pay for itself in bonus shares (if you value that – remember the shares will still be illiquid until an exit).
10% bonus shares on $10,000 equals $1,000 in "free" equity, which pays for the StartEngine investment in the first place. So any amount you invest over that gives you free money (shares) that you wouldn't have had, had you not invested in StartEngine.
e.g. Let's say an investor plans to invest $15,000 on StartEngine over the next year.  If they didn't invest in StartEngine, they would end the year with $15,000 in investments.
Instead, assume they make a $1,000 StartEngine investment to get the 10% owner's bonus at the start of the year and invest the other $14,000 in other deals. They would get an additional $1,400 in bonus shares from the 10% bonus on the $14k. Thus, this investor would end the year with $16,400 in investments for the same $15,000 initial capital to invest!
Even if you are pessimistic and write-off the StartEngine investment of $1,000, this investor ends up holding $15,400 in startups compared to the other investor who only has $15,000.
That's why I suggest that anyone who invests more than $10k a year on StartEngine considers this bonus.
Did I mention there are also ways to extend this 10% bonus for longer than one year?
How to extend the StartEngine Owner's Bonus
I have already seen that they make it relatively easy to extend the 10% bonus once you make the initial $1,000 investment. Right now I am going on year two of having the 10% bonus.
Some of the ways I have seen to extend the benefits for an additional 12 months include:
Making any investment for the second or third time in StartEngine's Reg A+ campaign (note there may still be a minimum investment allowed such as $500)
Making two investments within specified time periods
Paying the annual $275 fee (as of Oct. 2020)
Thus, if you assume that StartEngine will continue to have extension opportunities (and you'd be investing on the platform regardless), that can lower the effective annual amount you would need to invest to benefit from the bonus shares.
Personal Opinion on StartEngine
StartEngine is one of the websites that I primarily invest on (WeFunder, StartEngine, Republic, and Netcapital – and one investment on Microventures). As mentioned above, it is also the only crowdfunding portal that I have invested in (though it hasn't been a possibility for me to invest in any others).
Due to my own investment style and the types of deals I'm typically interested in, I probably invest in more total deals on WeFunder and Republic than I do on StartEngine.
However, seeing that it's still the #2 funding portal in terms of capital raised for startups and the #1 funding portal based on number of deals, it's wise for investors to have an account and monitor deals on StartEngine.
I'm also very excited to see what the StartEngine Secondary trading platform will look like. This will be one of the first opportunities for crowdfunding investors to trade their shares, providing liquidity. Netcapital is the only other platform right now that has any type of secondary market.
While I wouldn't be looking to use StartEngine Secondary myself to sell shares (I'm a fan of the Steve Jurvetson school of buy and never sell), I would be interested in looking for potential discounts in shares that others may be selling, or using it as a way to get into deals that I missed out on for whatever reason.
Get your free crowdfunding site comparison
Whether you are a founder or an investor, head over to our funding portals page to download your free crowdfunding website comparison guide.
There are over 50 different websites today that allow startups to raise capital from non-accredited investors under Regulation Crowdfunding.
Deciding where to invest or raise capital can quickly become tedious and time-consuming.
That's why we did all the heavy lifting for you by comparing platform fees, deal flow, capital raised, bonuses, number of investors, or more. We assembled all the information for the top eight Reg CF portals of 2019 and put it in our download at the link above to help you decide where to invest (or raise capital).